Open Mic Comedy Night W/ Headliner Tommy Ryman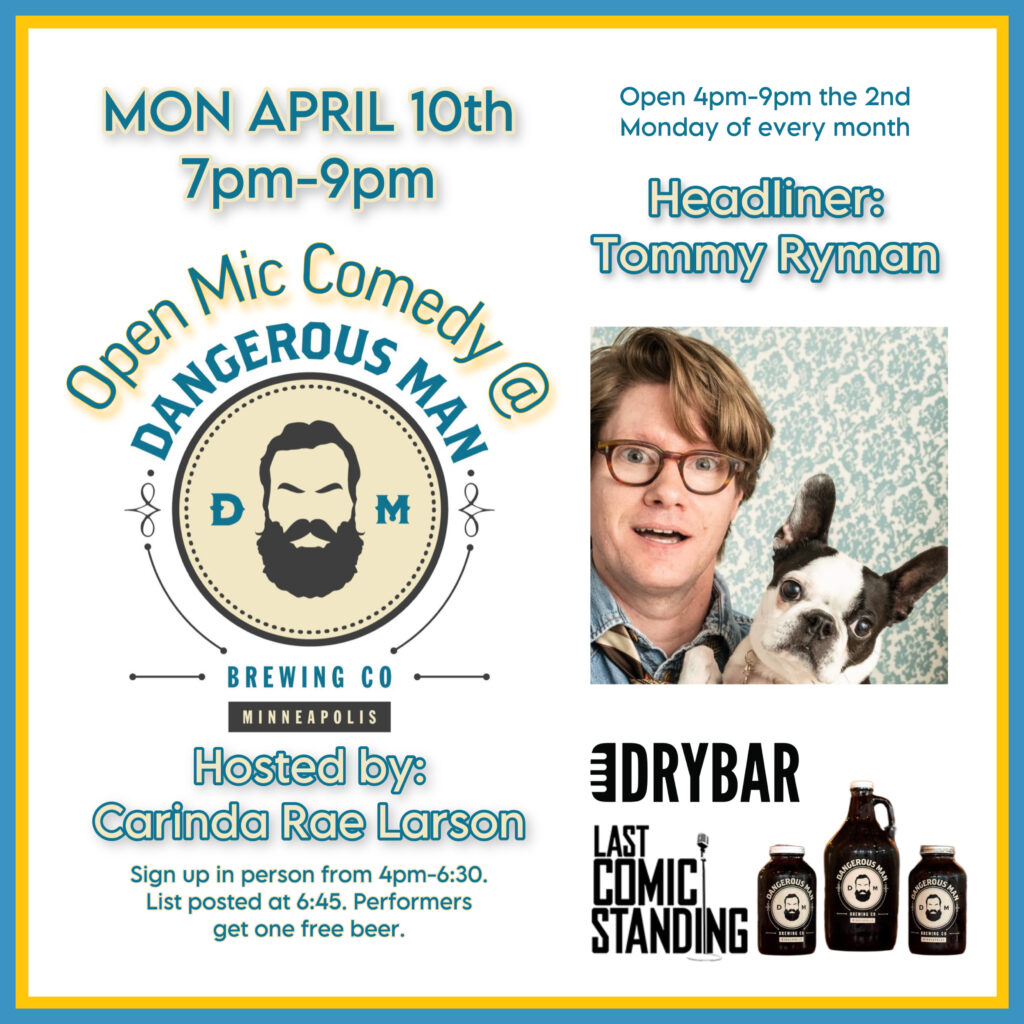 COMEDY MIC NIGHT ON A MONDAY! Hot damn, Dangerous Man is going to be open on a MONDAY! We are pumped to announce an Open Mic Comedy Night hosted by Carinda Rae Larson and featuring headliner Tommy Ryman. Doors open to the public at 4pm, show runs from 7pm-9pm!
Interested in giving your comedy bit a go? Open Mic Night Info: Signup in person from 4pm-6:30 for open mic, names will be drawn, list gets posted at 6:45. Chosen performers get a 2-3 minute slot and one free beer!
We will be doing this every 2nd Monday of the Month! Excited to see the DM open on a Monday? Us too! So come on out, show up, do a comedy bit or giggle a bunch, and drink some dangerously damn fine beers! We will be open from 4pm-9pm! The Comedy Show starts at 7pm! FREE AND OPEN TO THE PUBLIC!