Fall Fest with Oak & Fig Baking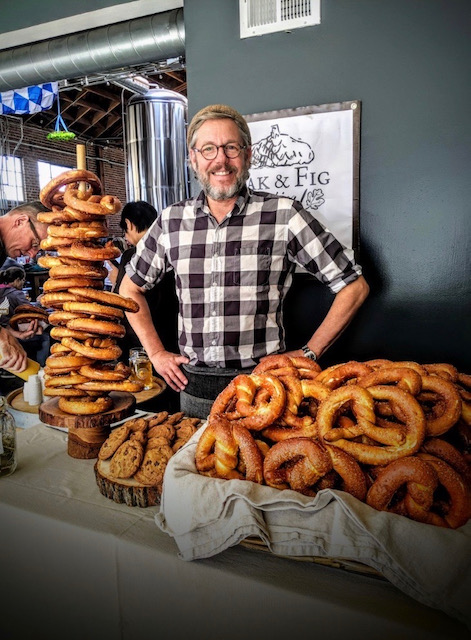 Fall Fest with Oak & Fig Baking!
Join us for an incredibly special pop-up with Oak & Fig Baking! If you have ever been into our taproom and tried our gourmet popcorn you know that Andrew of Oak & Fig creates magic! On November 19th from 1pm- 5pmish/sold out Oak & Fig will be having their first pop-up in Minnesota and we are just tickled pink! Oak & Fig Baking will be selling savory Hand Pies, Bavarian pretzels, and some sweet treats!
Our Barrel-aged Blueberry Maple Double Stout will be on tap along with a Blueberry Maple Soft Serve along with a plethora of fall beers as well! Come enjoy some delicious food and warming libations!
Oak & Fig Baking 11/19 Menu:
Savory Hand Pies:
• Caramelized Onion & Gruyère
• Bacon, Mushroom & Cheddar
Huge Bavarian Pretzel & Beer Cheese (made with DM beer)
Cookies:
• Ginger Chews
• Dark Chocolate Sea Salt