DANGEROUS MAN HOLIDAY BOX PRE-SALE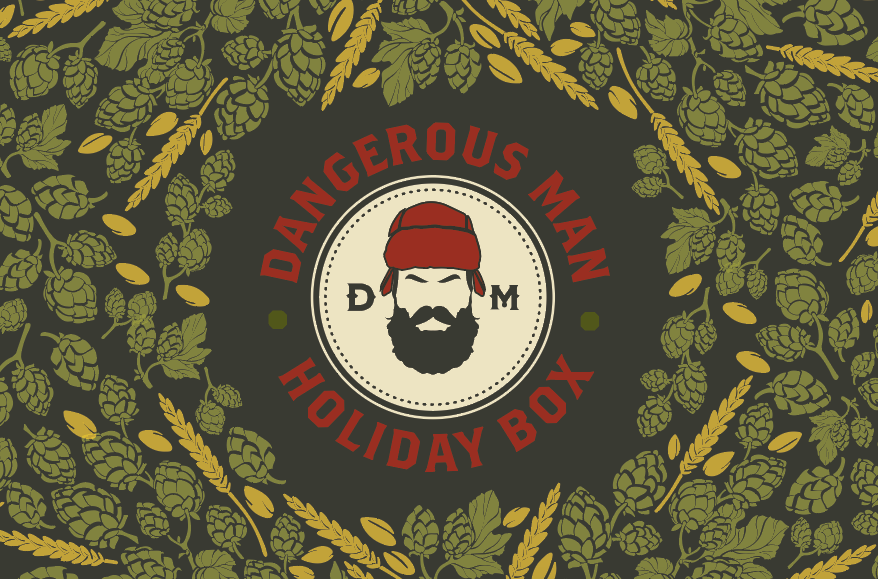 Get Your Dangerous Man Holiday Box!
Our Dangerous Man Holiday Box is back! This is the excitement of Dangerous Man all in one box. We've placed some of your seasonal favorites, special one-offs, and flagships in this exclusive 9-pack holiday box. This box features nine 750ml crowlers of DM beer packed into a seasonal gift box, ready for placing under a tree, sticking in the fridge, or dropping off to someone VERY lucky.
The Dangerous Elf Brewers (rare and magical beings) are brewing, fermenting, and stashing away new tasty craft brews just for this box. We are so excited to see what surprises they have in-store for this box and you will be too.  We will release a few sneak peeks of the beers in the holiday box, but part of this box will remain a secret, because who doesn't love surprises!
Available for PRE-SALE now!
Limited quantity of 120 boxes.
$90 Presale through November 17th and then regular price of $110 after that.
HOW IT WORKS
Pre-order your Dangerous Man Holiday Box now. PICK UP will be the first week of December in our Growler Shop, located at 1304 NE 2nd St, Minneapolis.
You must be 21+ to order.
You must have your valid ID when you pick up your box.
You will also have the option to designate a proxy for pick-up when you check out, under order notes.
Please show us your order confirmation along with your ID and we will grab your Holiday Box for you!
PICKUP DATES & TIMES
Thursday 12/2: 4-10pm
Friday 12/3: 12-10pm
Saturday 12/4: 12pm–10pm
Sunday 12/5: 12pm–8pm