Sarah
Owner and Creative Director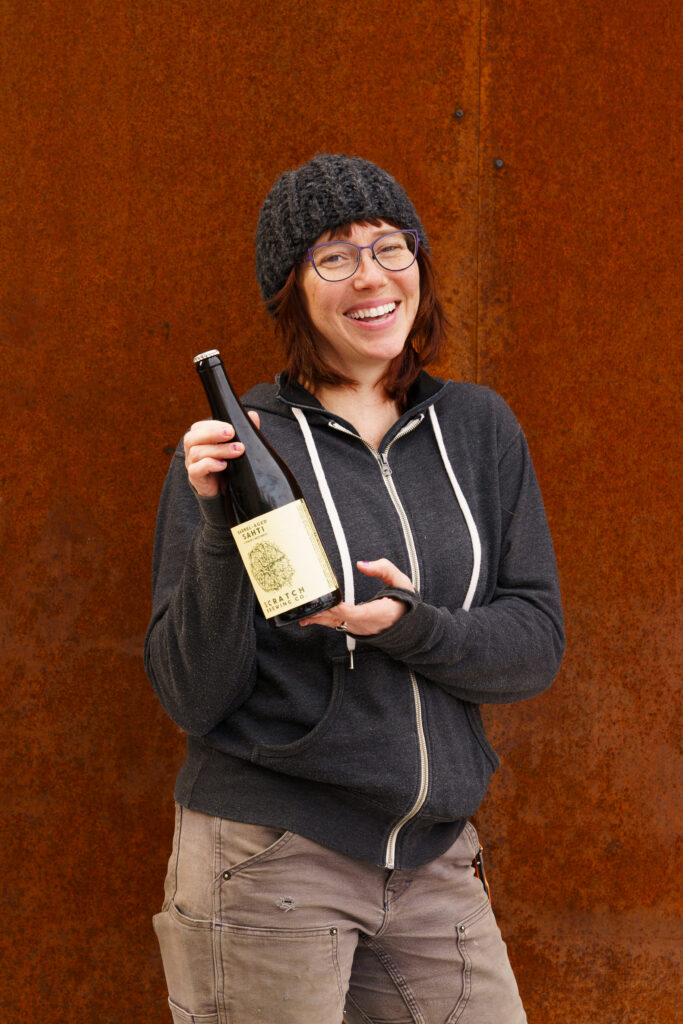 Get to know Sarah, one of our fearless leaders, part owner, project manager, and human extraordinaire. When asked to describe her job, this is what she said…"If we formed like Voltron – I would be the head. If it was Star Wars – I would be known as Fulcrum."
When she is not busy building a production facility, you can find her out on the farm caring for the animals, playing DnD, deep in a good book, hiking, camping or out at a live show dancing her ass off!
1.) What is your go-to beer, the old stand-by? What's your favorite beer currently?
I still dream of the Nordic Lemon Squeeze and anything from Lee's mixed culture madness.
2.) When you were a child, what did you want to be when you grew up?
Primatologist – Dian Fossey style
3.) If you could live your dream life, what would you be doing?
Living in a mountain town, working as a librarian during the winter and then running a kid's outdoor camp in the summer. I watch live music every weekend, eat Fettuccine Alfredo once a week and drink whiskey by a fire every night.
4.) If you could have a superpower, what would it be?
That I could make people belly laugh.
5.) What's your favorite RomCom?
Wedding Crashers