Tiny Home Brainstorm Happy Hour with Uncommon Construction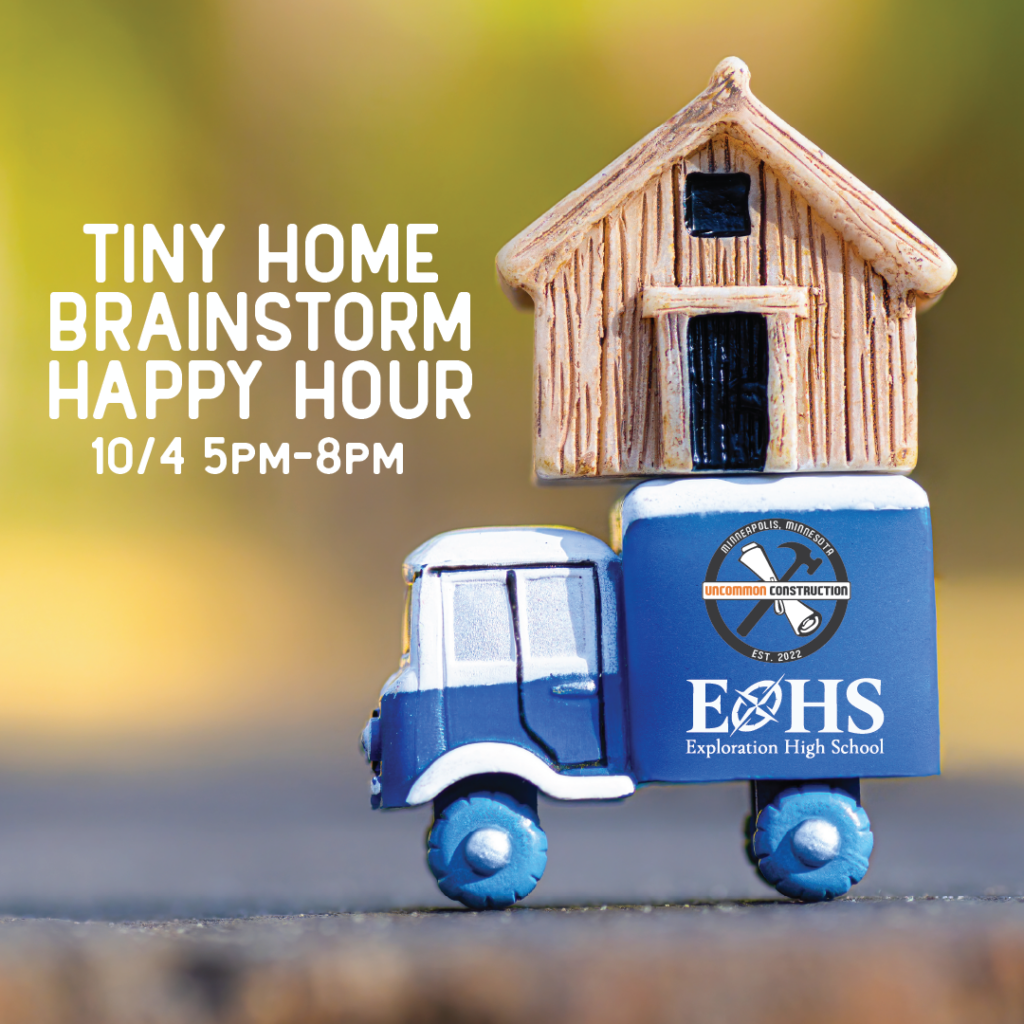 Do you think tiny homes are awesome? Do you want to own one? Local High School, Exploration High School and newly expanded unCommon Construction are building one together this school year and want your input on what you'd like to see in a tiny home, because it will be auctioned off in the spring of 2023!
Please join us for a tiny home brainstorm happy hour at Dangerous Man Brewing on Oct 4th from 5-8pm. Help with the brainstorm by mocking up a floor plan or adding design ideas and you'll get a free Dangerous Man beer!
About the High School and Program: Exploration High School (ExHS) – a public school for public good – is led by students, powered by teachers, and rooted in community. Our student-centered model builds learning into every moment, from all key school decisions to the development of relevant, 21st-century skills. Every young person deserves an education that embraces their vision and identity, challenging them to achieve their potential.
unCommon Construction (uCC) – is a nonprofit that uses the build process to empower youth with the skills, network, resources, and experience to lead the workforce after high school or college.