The Angry Line Cook Food Truck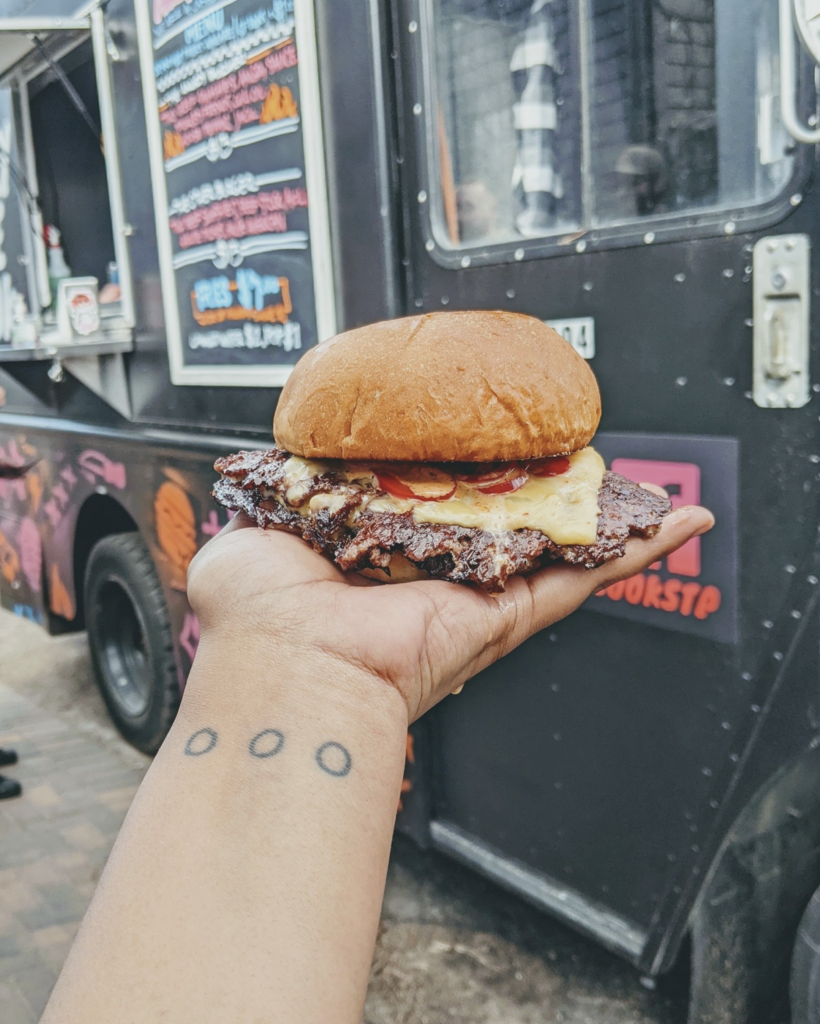 Holy delicious!
A bit about ANGRY LINE COOK
SO WHY ARE WE SO F#%@*$G ANGRY?!?
WE BELIEVE THAT ANGER IS AN ASSET. IT FUELS US TO CREATE THE NECESSARY CHANGES WE WANT TO SEE IN OUR LIVES AND OUR COMMUNITY. WE'RE ANGRY BECAUSE WE'VE BEEN IN THE SERVICE INDUSTRY LONG ENOUGH TO BE BURNED BY IT. ANGRY BECAUSE THE WORLD IS ON FIRE. WE ARE ANGRY ENOUGH TO GIVE A DAMN AND ANGRY ENOUGH TO KEEP GOING. AFTER LOSING BUSINESSES, JOBS, AND LOVED ONES OVER THE LAST COUPLE OF YEARS, WE WERE JUST ANGRY ENOUGH TO BUILD A FOOD TRUCK. THIS BUSINESS WAS BUILT WITH A LARGE HELPING OF RAGE AND AN EVEN LARGER HELPING OF HEART.