Sumac Pseudo Lager Release Party With Mississippi Park Connection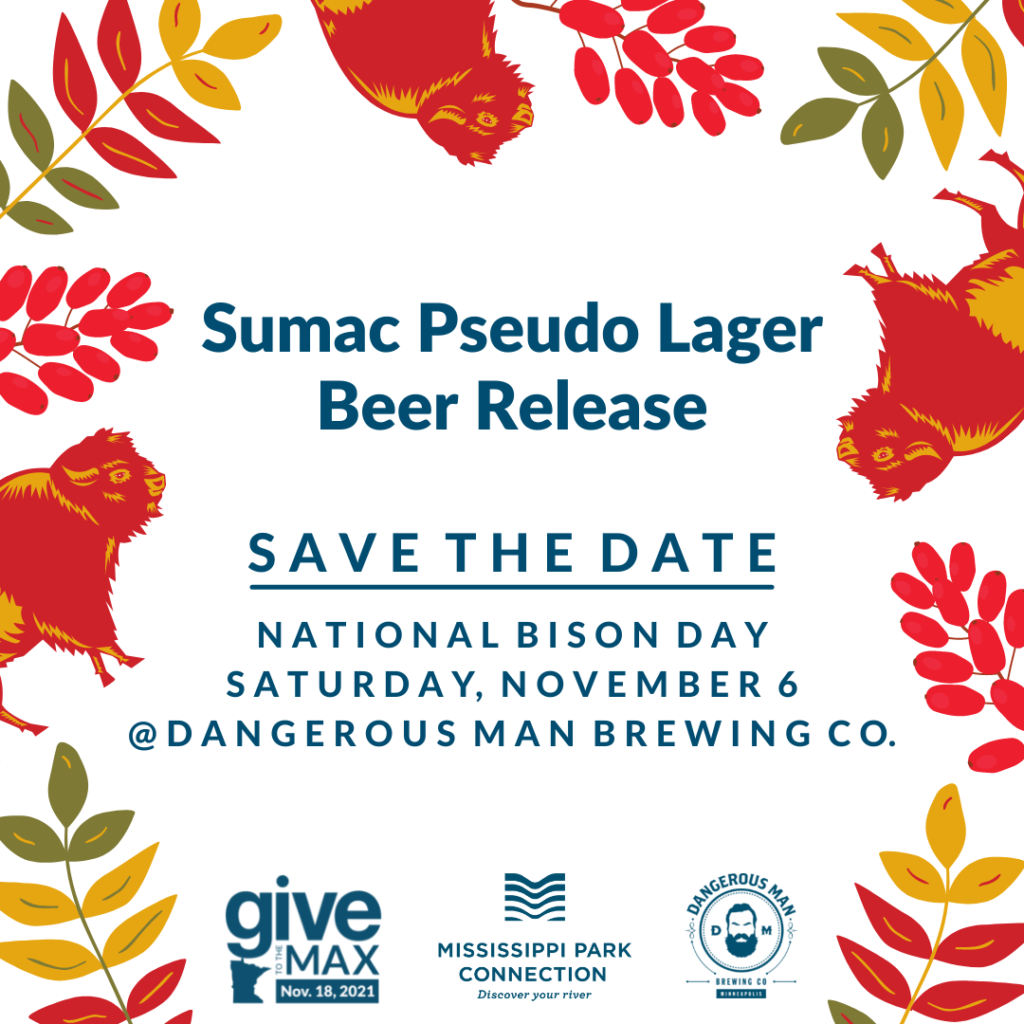 Join us on National Bison Day on November 6 for the collaboration release of Sumac Pseudo Lager! Mississippi Park Connection will be in the taproom with information, fun activities, and prizes from 2pm-6pm!
Next year, Dakota County Parks will reintroduce bison to Spring Lake Park Reserve–returning them to their natural habitat along the Mississippi River. Together with Mississippi Park Connection we brewed a special sumac beer to support the prairie restoration efforts at Spring Lake Park Reserve, where the bison will live.
Volunteer with Mississippi National River and Recreation Area at Spring Lake Park Reserve on November 6 to help restore the prairie, then head over to Dangerous Man Brewing Co. to try the Sumac Pseudo Lager! Visit to learn more: https://parkconnection.org/
For every Sumac Pseudo Lager sold between November 6-18, we will donate $1 to Mississippi Park Connection!