Mother's Day Plant Swap + Free Donuts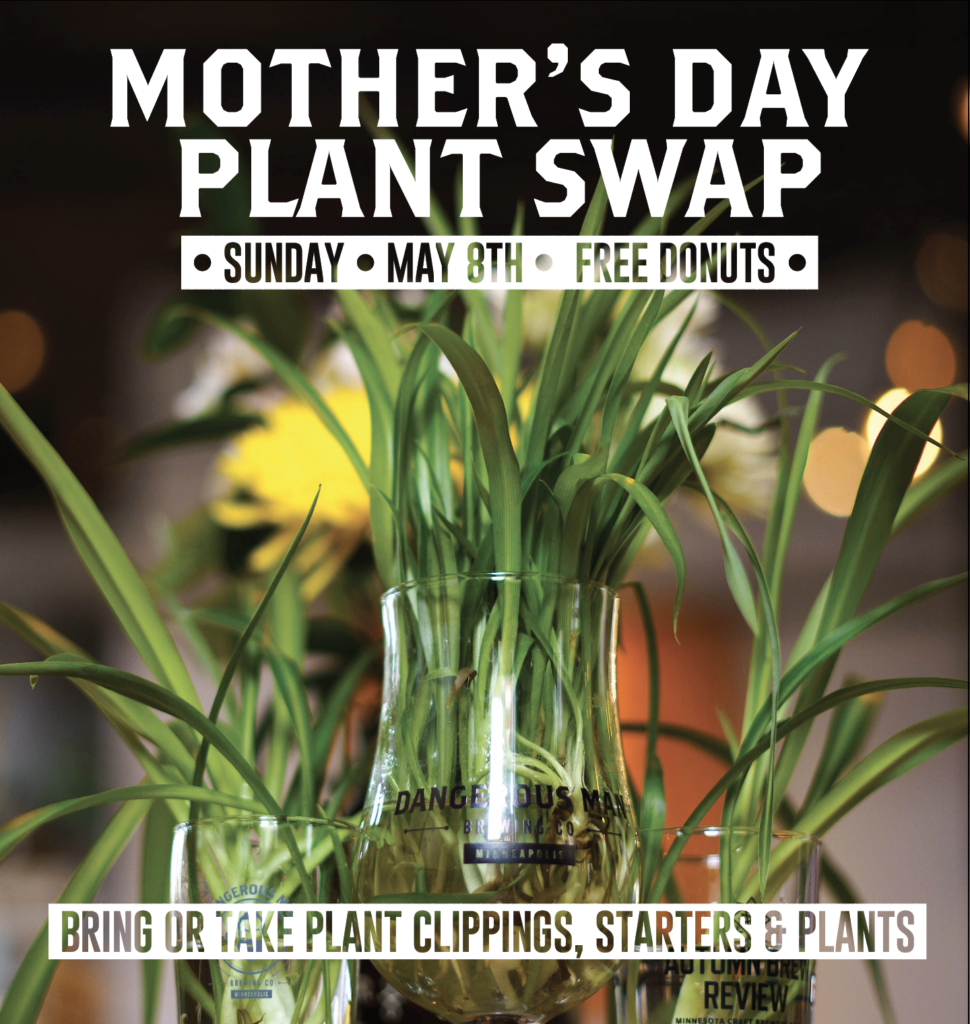 Have too many starters?  Have a lot of the same plant and want some new plants?  Did you start a crap ton of seedlings and have too many?  Looking to add some greenery to your life?  Want to give you mom a fun experience for Mother's Day?
Come on by on Sunday, May 8th – Mother's Day, for a PLANT SWAP and Free Donuts.  We will have a table set up for our plant swap where folks can drop off  or take plants, seedlings, starters, and clippings.  We will get the plant party started with several plant babies from Dangerous Man.  We will also be serving up FREE DONUTS in the taproom starting at noon!