Bowie Cele-beer-ation, Glitter Beers, & Dahlia Pop-up!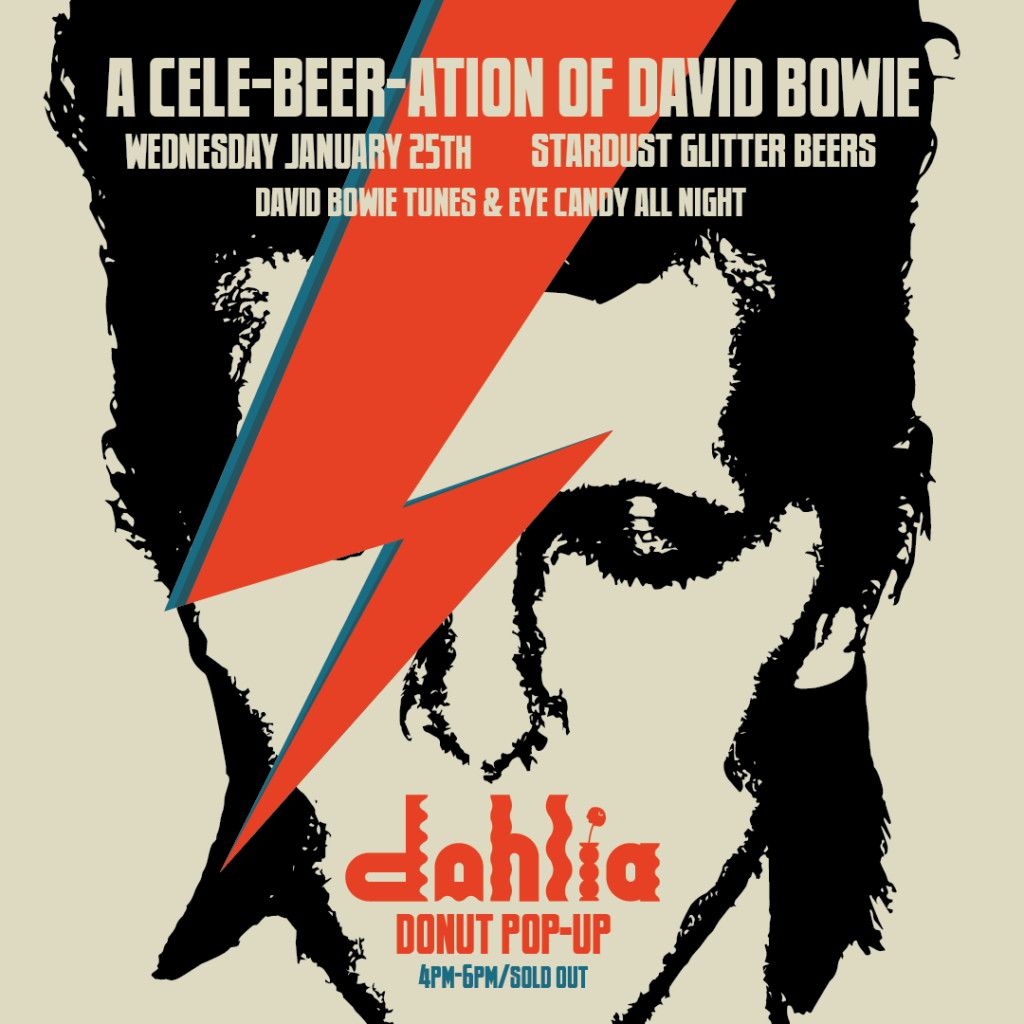 We just so happen to share a Birthday month with David Bowie and might be some big fans!  We are bringing back our Bowie Cele-beer-ation!  It will be an evening of David Bowie Tunes & eye candy, 2 glitter beer infusions, free DM Bowie Stickers, and a DONUT POP-UP From Dahlia!
DAHLIA POP-UP: Dahlia is the brainchild of Alex, Nat & Sarah who have all worked in the industry for several years and our on their new adventure! They will be bringing an amazing array of Donuts from 4pm-6pm/sold out!
Dahlia donuts:
Brown Butter Donut
Chocolate Caramel Donut
Passion Fruit Vanilla Bean Donut
Coffee Hazelnut Donut
ALL BOWIE ALL DAY! Bowie tunes, Bowie eye candy via movies and music videos, large free DM Bowie Stickers (while supplies lasts), and 2 stardust glitter beer infusions on tap! See all you Bowie and Donut enthusiasts on Wednesday the 25th!
DRESSING UP IS ALWAYS ENCOURAGED – If you come bring the Sass and Glam you can get $5 pints, but you have to wow the beertenders with your glam and glitz!